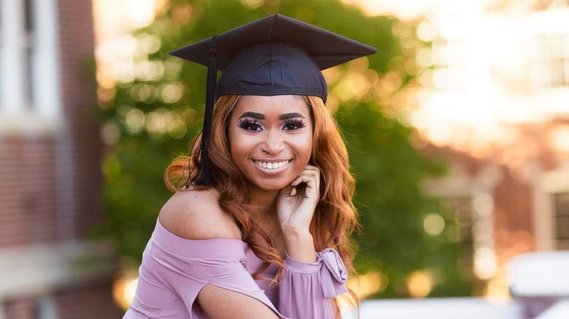 The Boom ( Economy )-$125
Up to One Hour
One form of attire,
Online Gallery,
1-2 Location at UCA
High Quality Photos 15-30 !
**The Shaka Boom ( Popular )-$200

Up to 2 Hours
2-3 forms of attires,
Password protected Online Gallery,
Consultations for Mood board and Attires
2-3 Locations at UCA
High Quality Photos 30-50 !
The Shaka Shaka Boom (Gold)-$250
Up to 2 Hours
2-3 forms of attires,
Password protected Online Gallery,
Consultations for Mood board and Attires
2-3 Locations at UCA + out of Campus/Little Rock
High Quality Photos 40-60 !
Retainer and Payment.
The client agrees to pay the photographer a retainer of 50% at the time of booking to secure their appointment date and time. This is a nonrefundable retainer fee that goes toward your session. If there is a balance, it is due at the time of the session.
Cancellation.
No refunds will be given, but you may transfer your session to another party or use your credit on file for a future session. In case of inclement weather, the Client and Photographer must agree on a re-shoot date.
Session Punctuality:
Please make every effort to be at your session on time. Please know that if you are late, it will be docked from the time allotted. If you fail to show up during your scheduled appointment you will forfeit all money paid. *Session starts at the agreed-upon time. It is strongly encouraged that the client arrives 5-10 minutes prior to the start of the session. This allows for any last-minute feeding, changing, and relaxing before the session begins. Reschedules can be made for emergencies, weather, sickness, and unforeseen circumstances. Due to the nature of the booking process and because you have reserved that time slot, rescheduling fees of $30 are applied if changes are made within 1 week of the session date. Late arrivals will be treated on a case-by-case basis. Late arrivals are $30 after 20 minutes.
Re-shoots/Refunds.
Re-shoots are determined at the discretion of the photographer. Re-shoots and refunds will not be given for poor choices of clothing, make-up, or hair-related issues, or by not following the recommendations of the photographer.Photographer reserves the right to reschedule due to illness, weather, equipment malfunction, or other circumstances beyond their control.
Creative License.
Images are edited at the Photographer's discretion, and delivered prints may not include all images shot. The Photographer reserves the creative rights to edit and release only those images deemed creditable as professional in quality and within the photographer's artistic standards.
Photographic Materials.
All photographic materials, including but not limited to RAW, transparencies, proofs, and previews, shall be the exclusive property of the Photographer.
Delivery
Gallery proofs shall be available to the Client within 10-14 days of the session.
Special for Graduation Video+Photos 2-3 hours for $350
Below is an examples of some highlight and Documentary styles Videos I have done.
A Cinematic Documentary style with Great visual, Audio and sound Design telling your story

Graduation Video alone for $250
This is just a Highlight Video and could be done during a Photo sessions of the two hours.

Highlight Video for $200 or $350 for combo with photos
Directed and Edited by Thino
A montage highlights and Photos and also a Story and possibility of filming getting ready at your place

Video alone $300 or Combo of $450
Feel Free to reach Out
Any Questions
501 697 2162
thino@thinophotography.com
Intagram : valenthino_Photography
I'll love to have a call so I can help get the best Memories for your College Years !